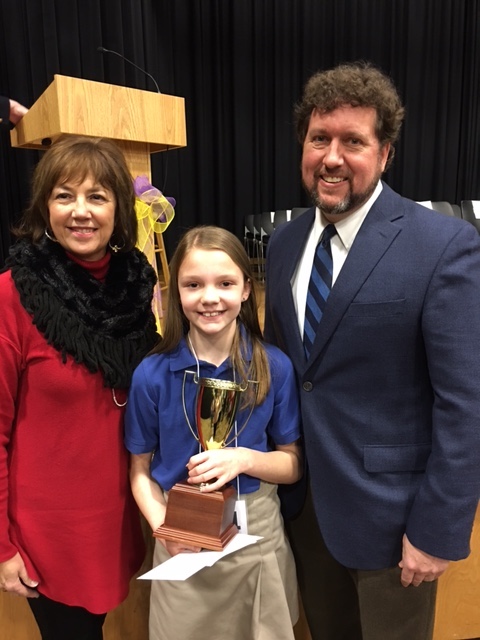 HA 5th grader, Chloe Barr, outspelled 42 4th - 8th graders to win the 2016 Columbus - Lowndes County District Spelling Bee. Chloe will move on to the regional spelling bee in Memphis.
Congratulations Chloe!
Heritage Academy was well represented in the district bee and we congratulate all the school level bee participants this year.
4th grade: Hannah Oswalt
5th grade: Chloe Barr
6th grade: Emma Caroline Brown
7th grade: Kate McElhinney (place 3rd overall in District Bee)
8th grade: Anna Beth Brock
Way to go spellers! We are very proud of you.