Heritage Academy Sports Boosters
Tees and Tailgating Golf Tournament
August 25, 2012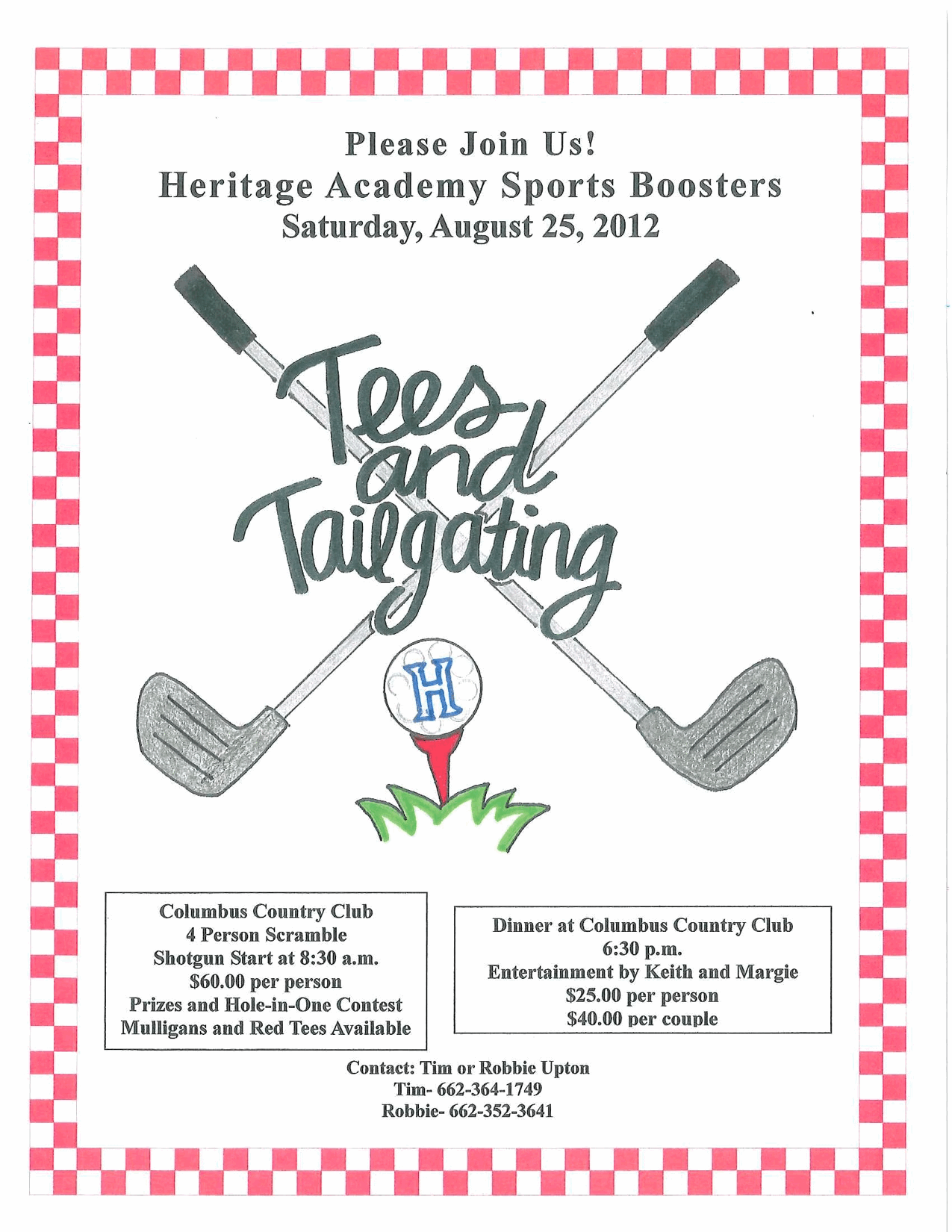 Dear Heritage Academy Parents, Alumni, and Friends,
We hope you are having a wonderful summer. Can you believe that Heritage Academy is set to begin its 48th year? We are proud of our history and excited about our future.
Tees and Tailgating will be August 25, 2012, to support Heritage athletics. We will begin the day with our 4 person scramble golf tournament, beginning at 8:30 a.m. with a shotgun start at Columbus Country Club. Please get your team together for this fun-filled morning, or if you would like for us to place you on a team, we will be glad to do so. This is a great tournament for youth to participate in and there will be plenty of door prizes and chances win!
Following the tournament The Tailgating Dinner will be held at Columbus Country Club at 6:30 p.m. with great food and entertainment by Keith & Margie. This will be a great opportunity to come and meet our new coaches and visit with them in a causal setting.
Please make plans to join us on August 25th for a day of fun to support our Patriot athletics! If you have any questions, you may contact any of the Sports Boosters Board members. Thank you in advance for your support!
Sincerely,
Heritage Academy Sports Boosters